What Would I Do in Orbit?

in Kunstverein Hannover, D-30159 Hannover, Germany,
from 18 Mar 2017 to 14 May 2017

---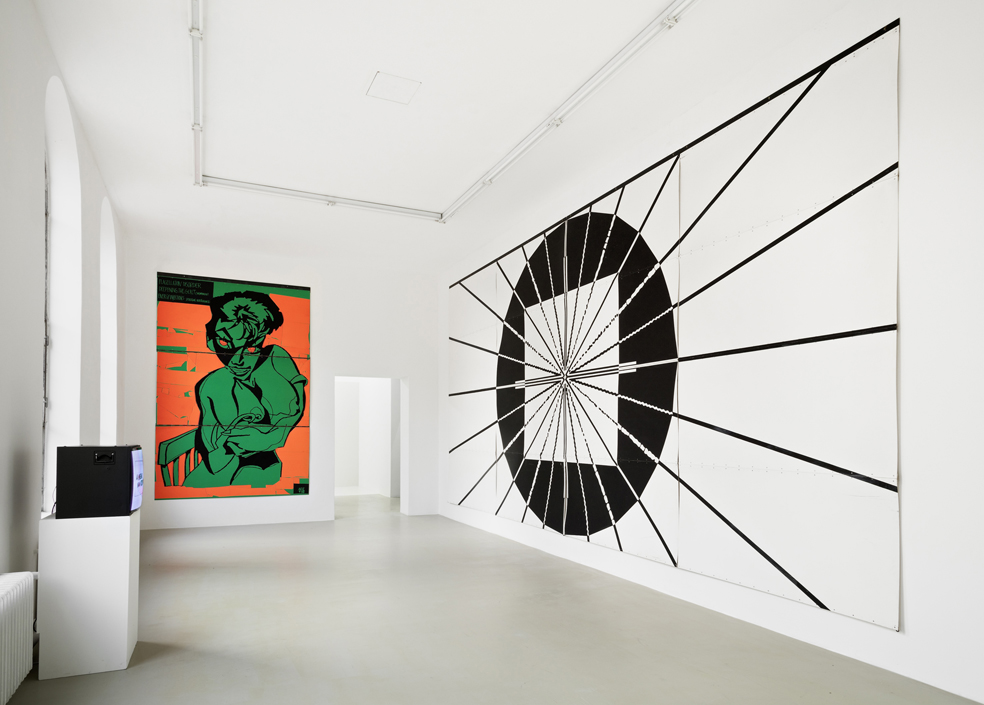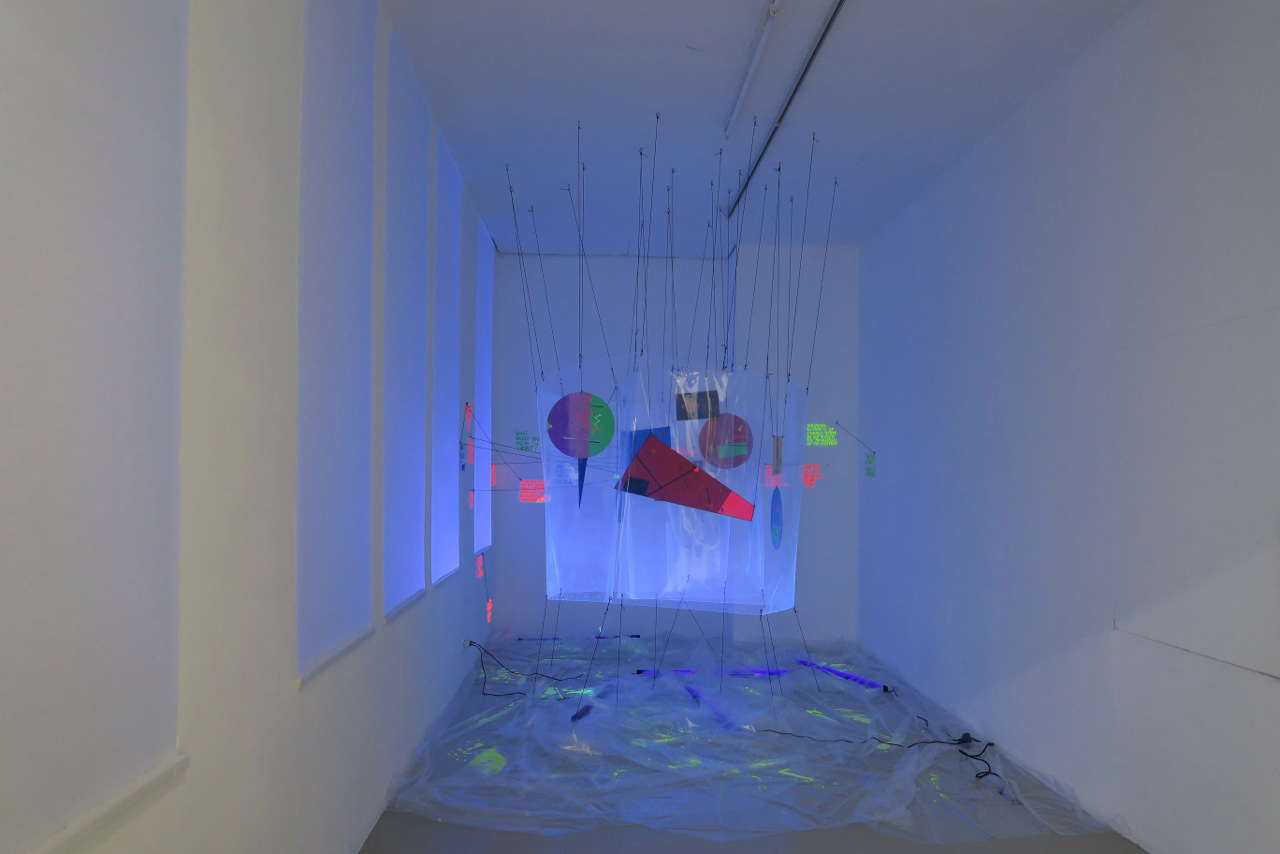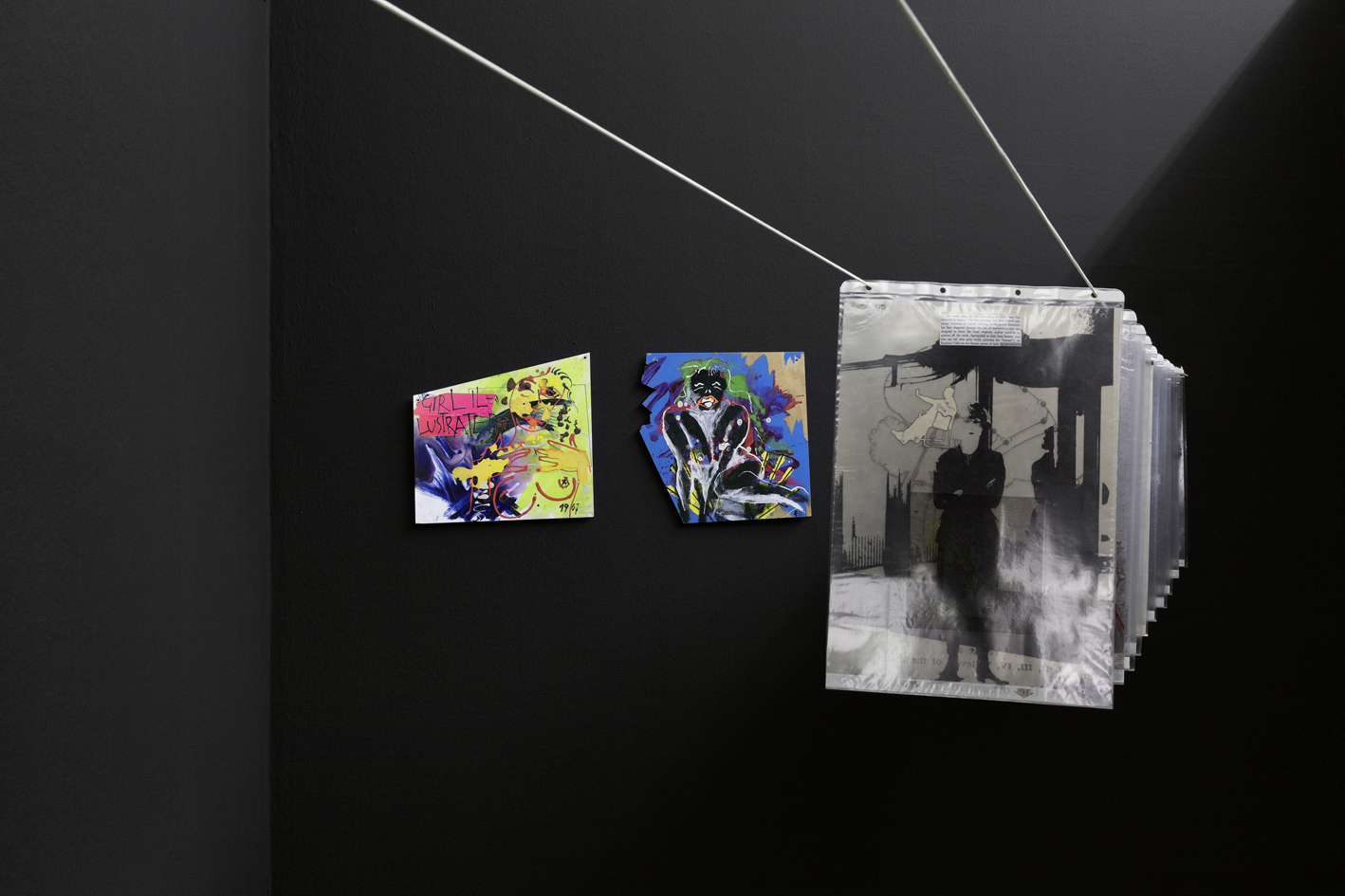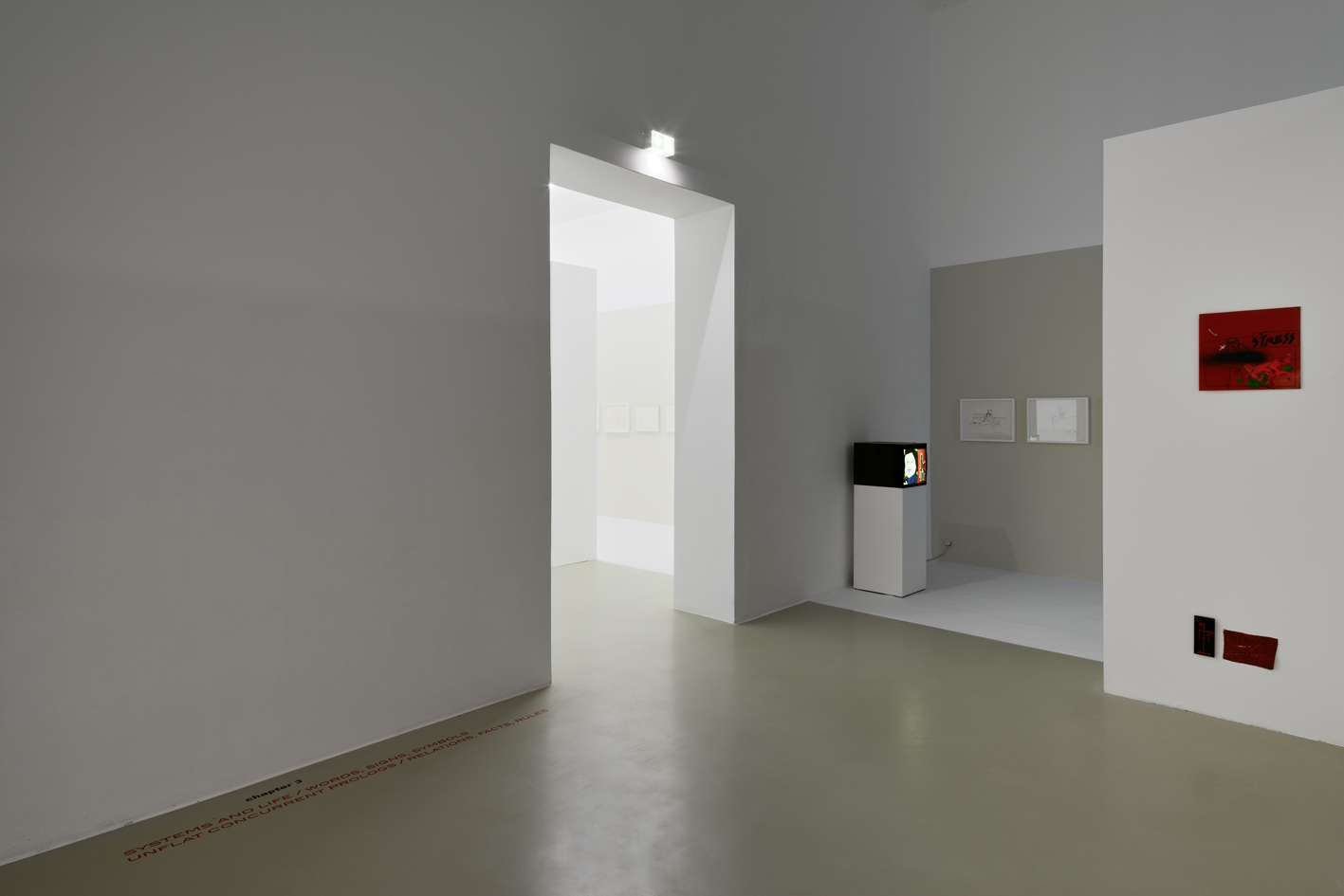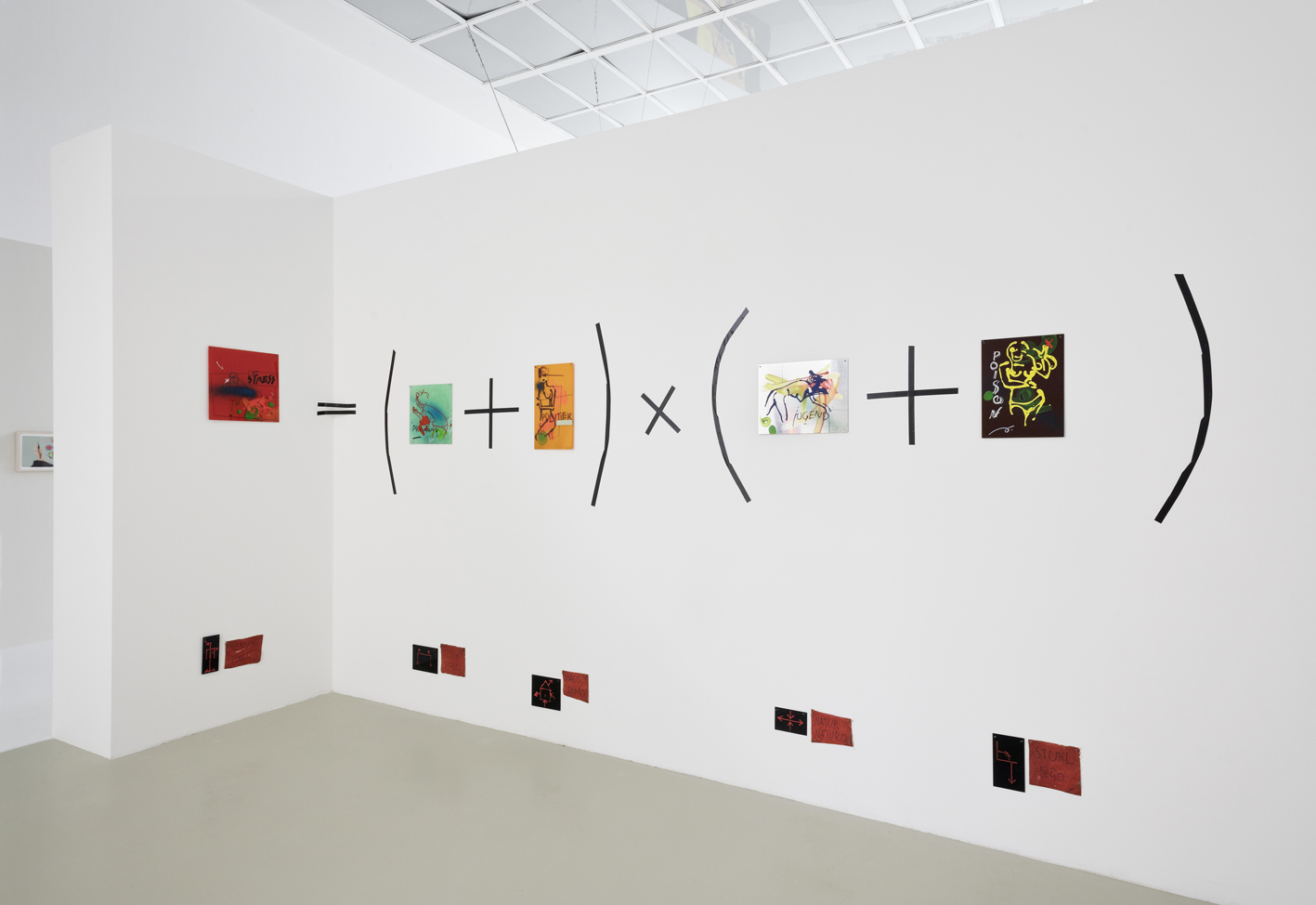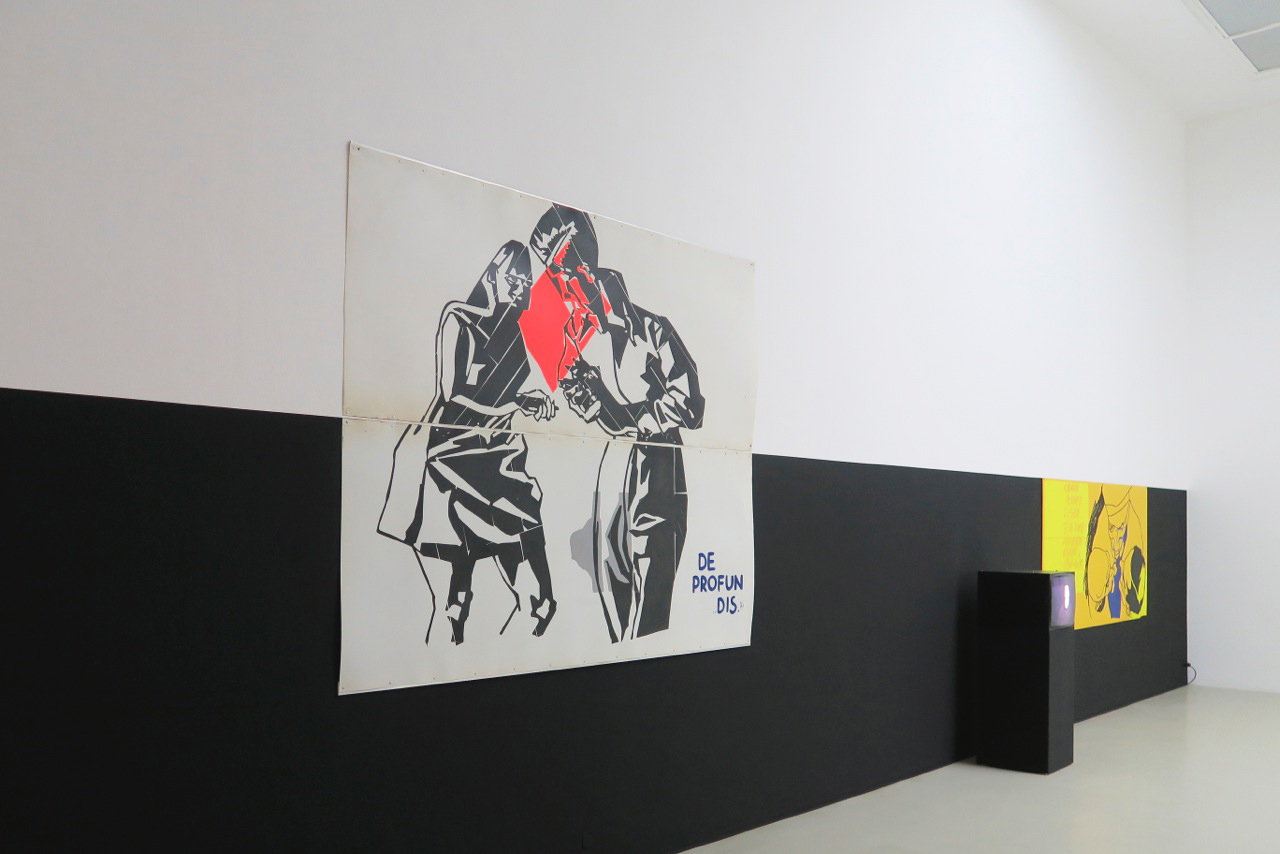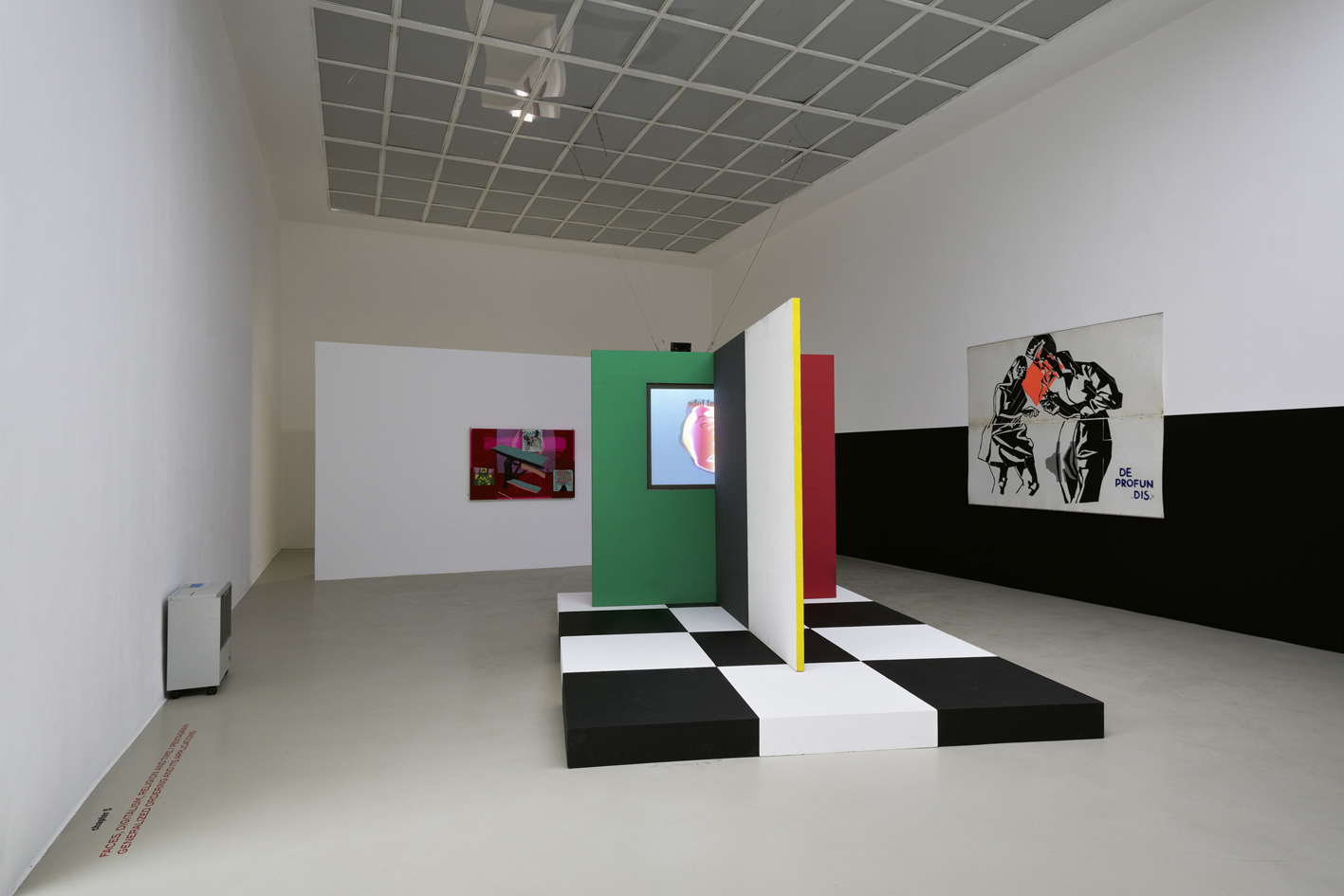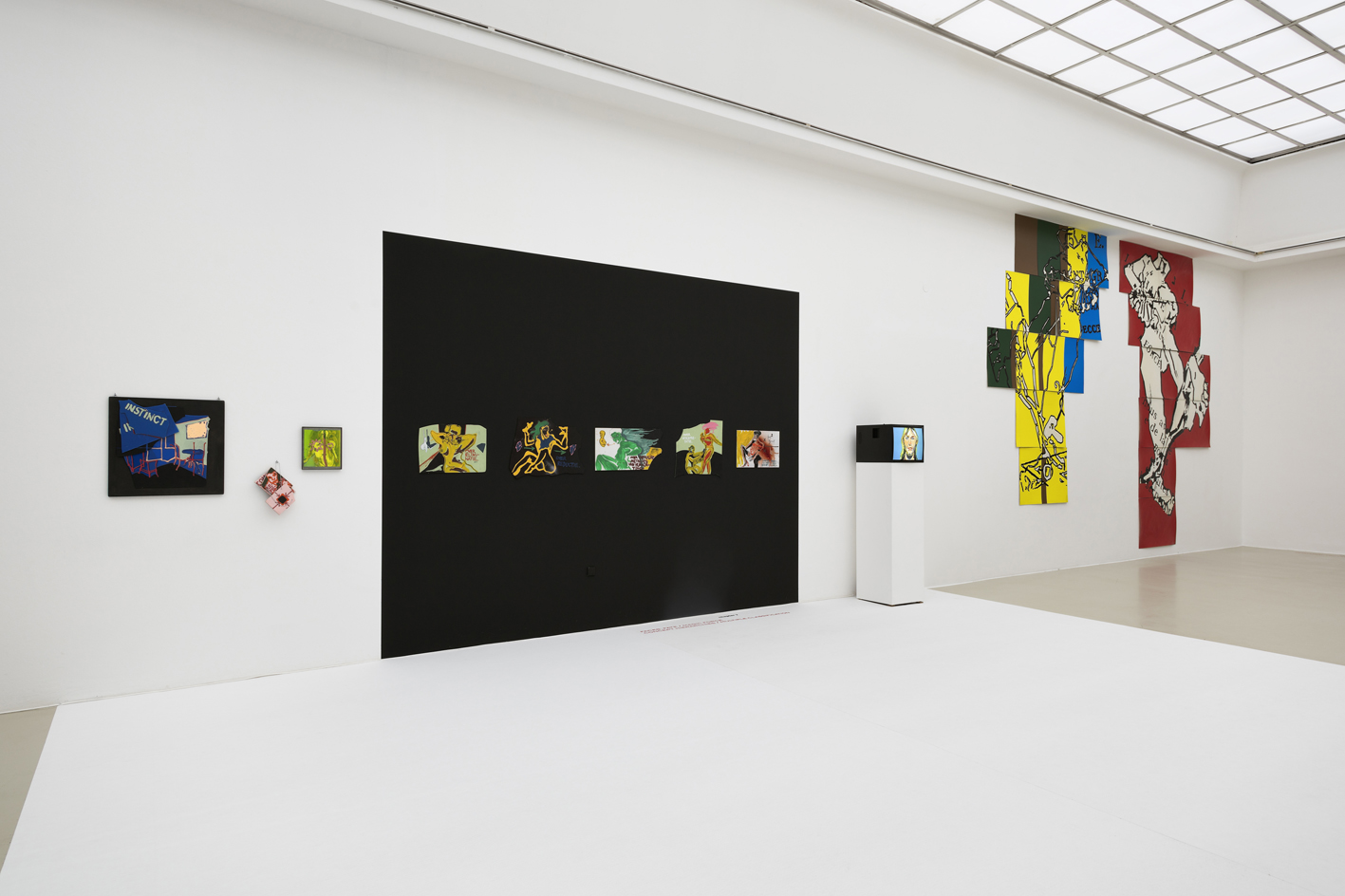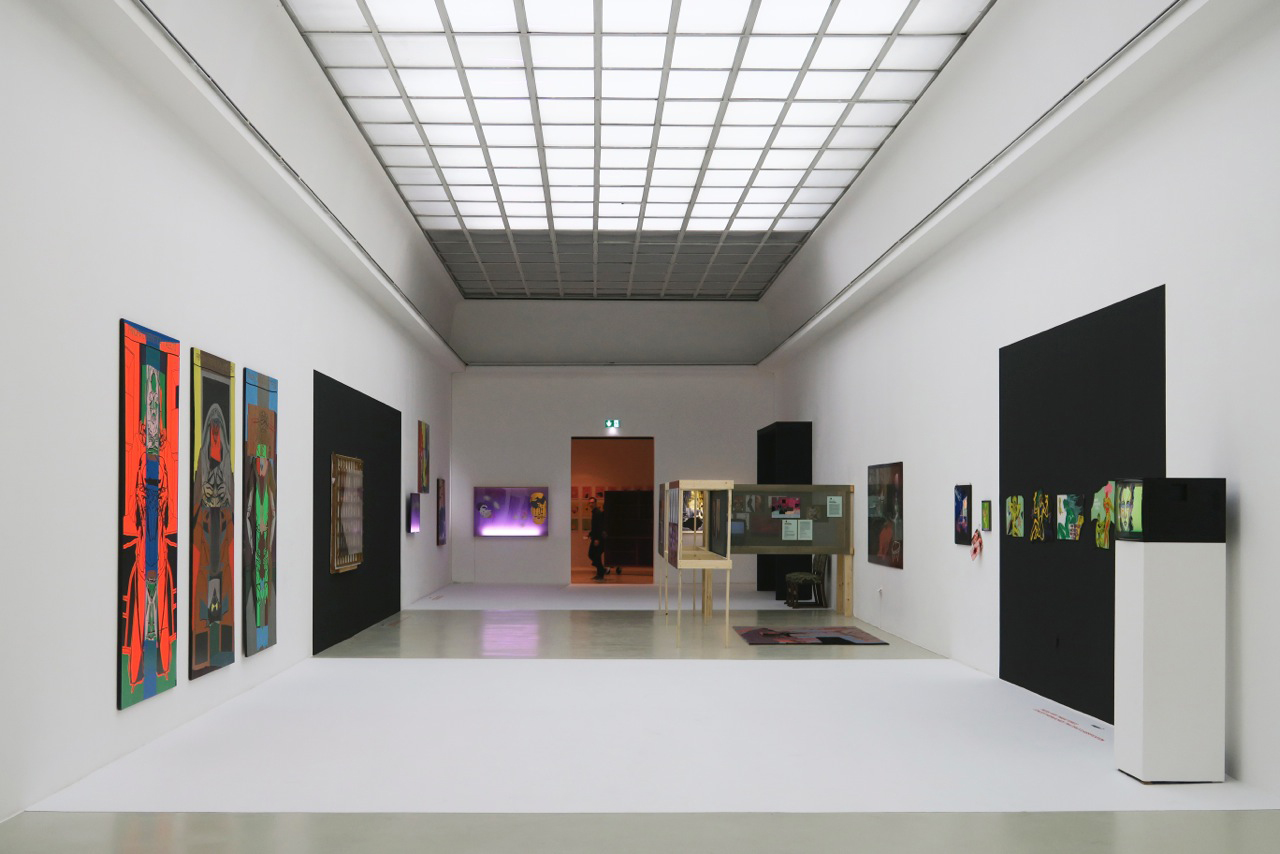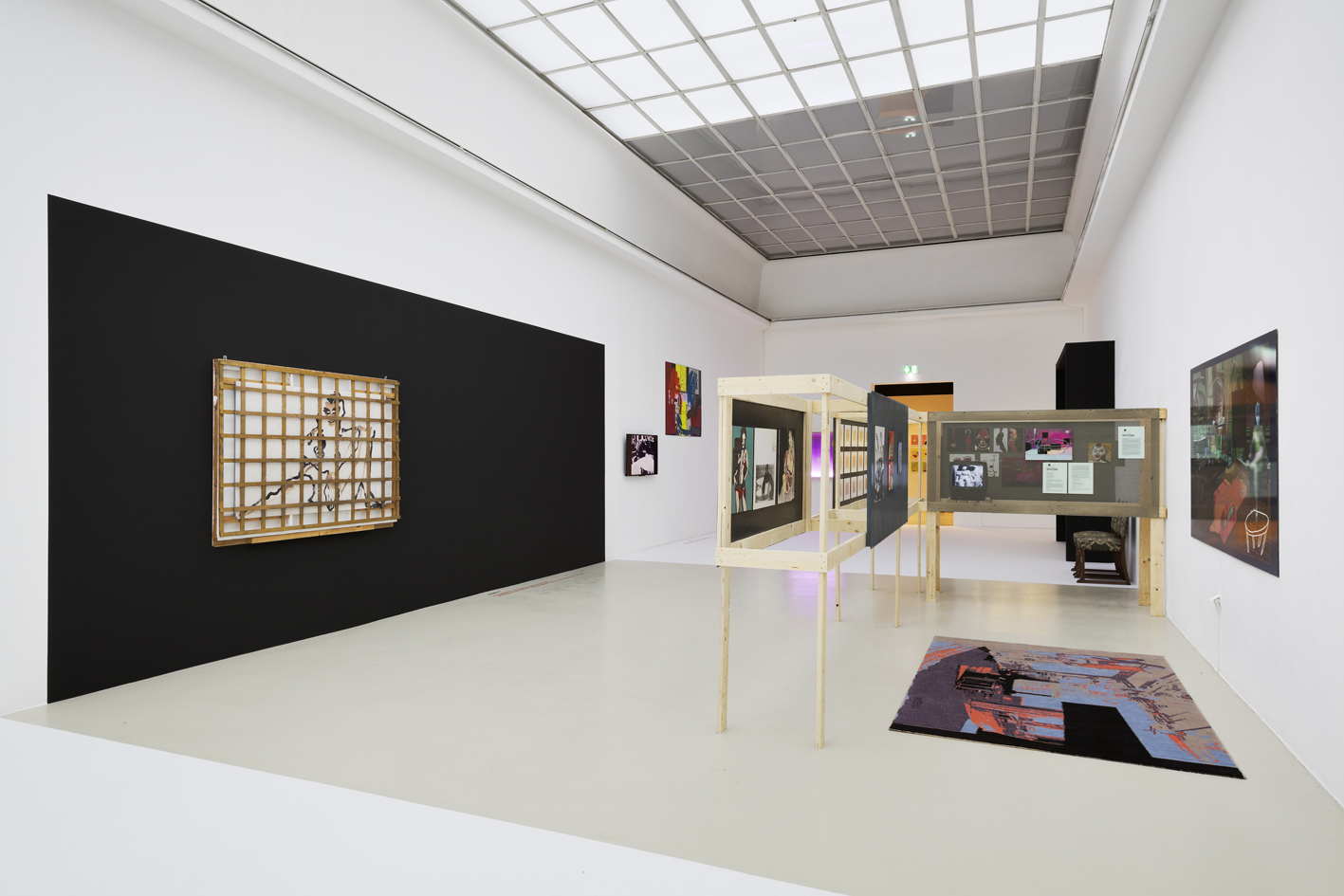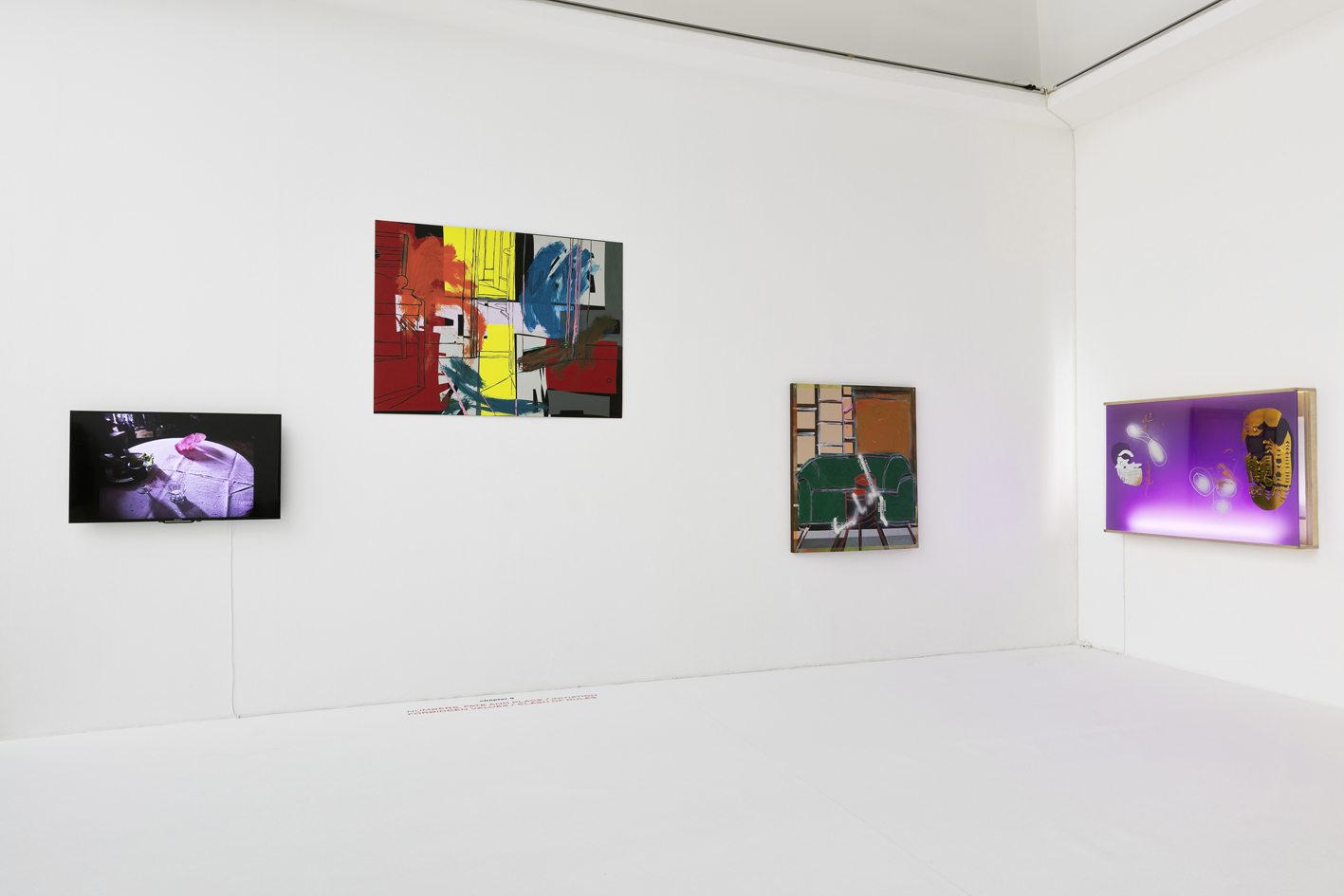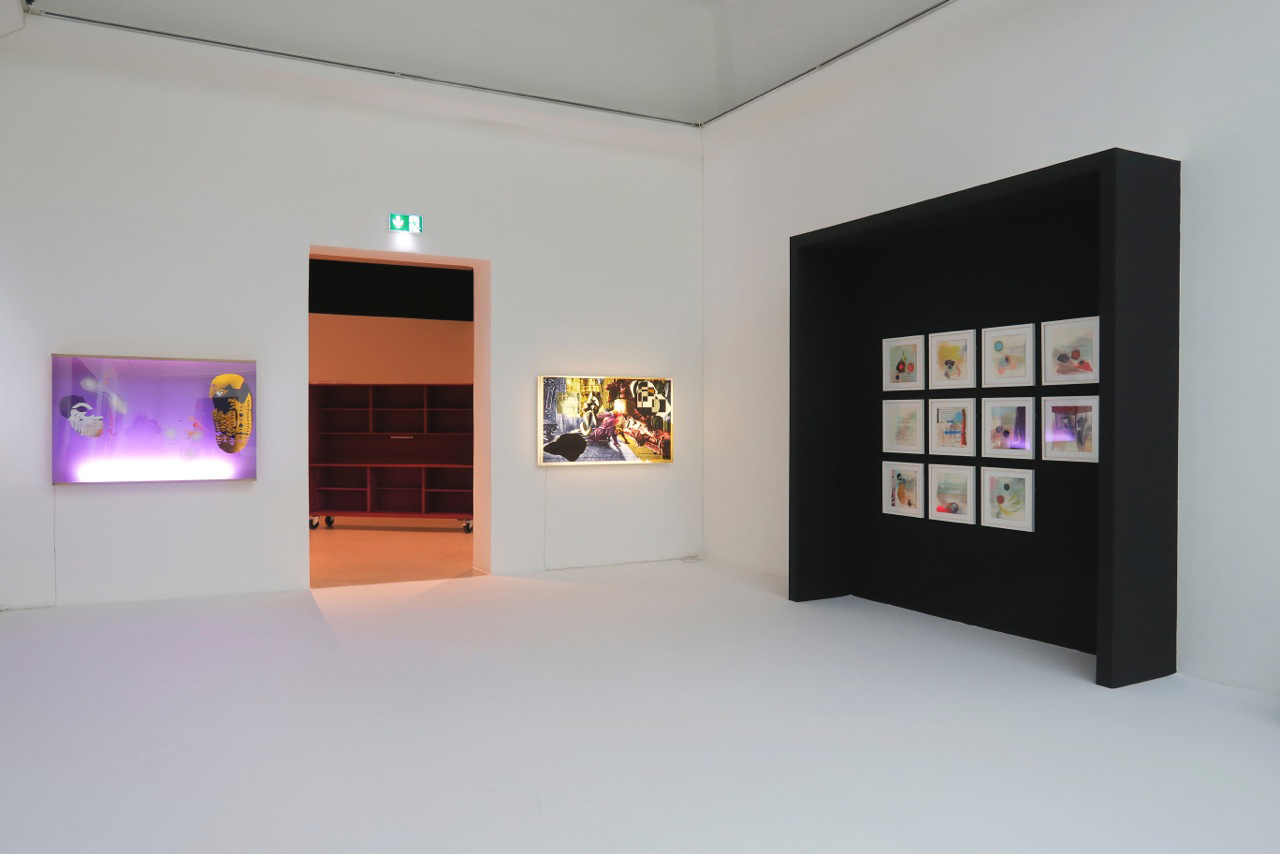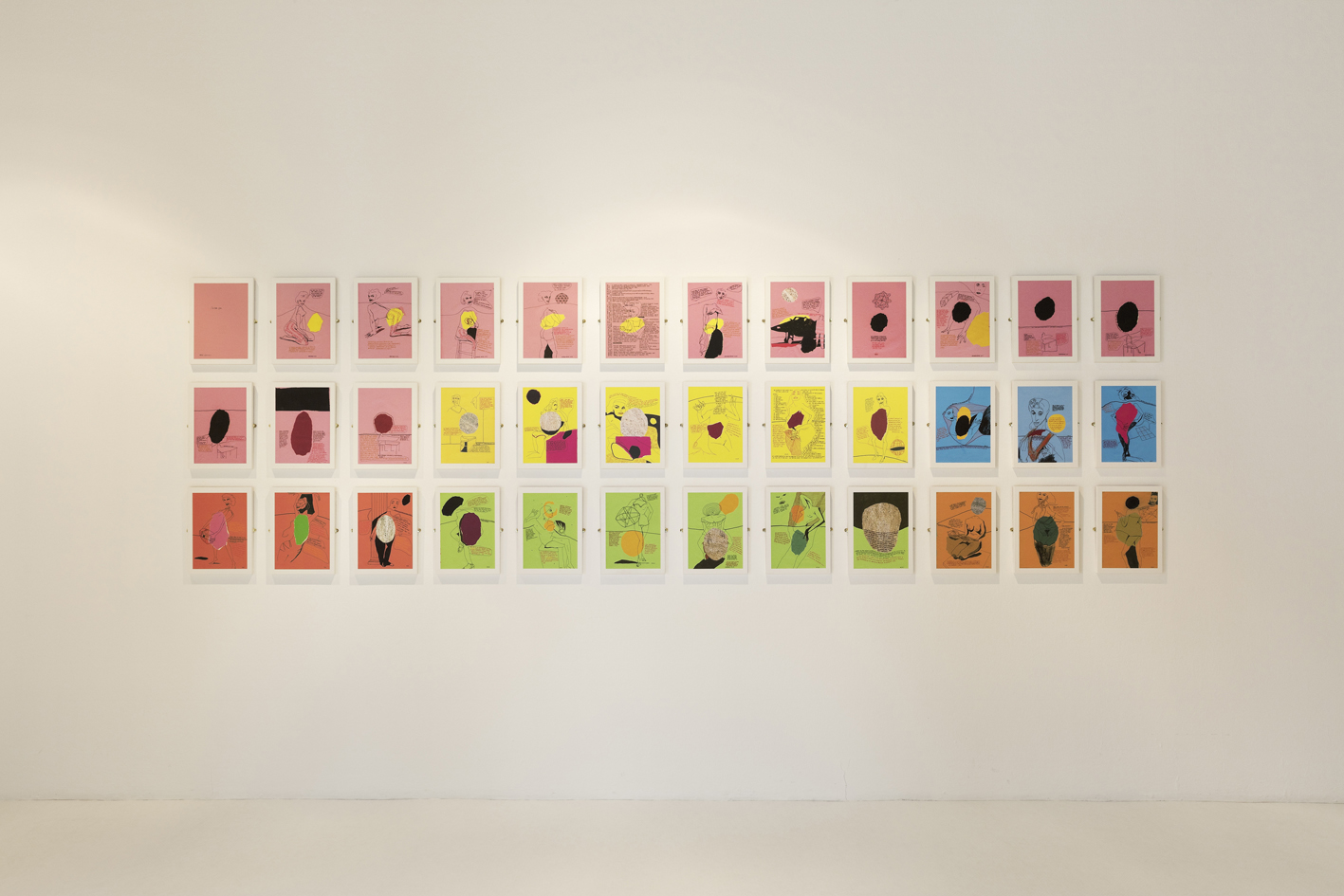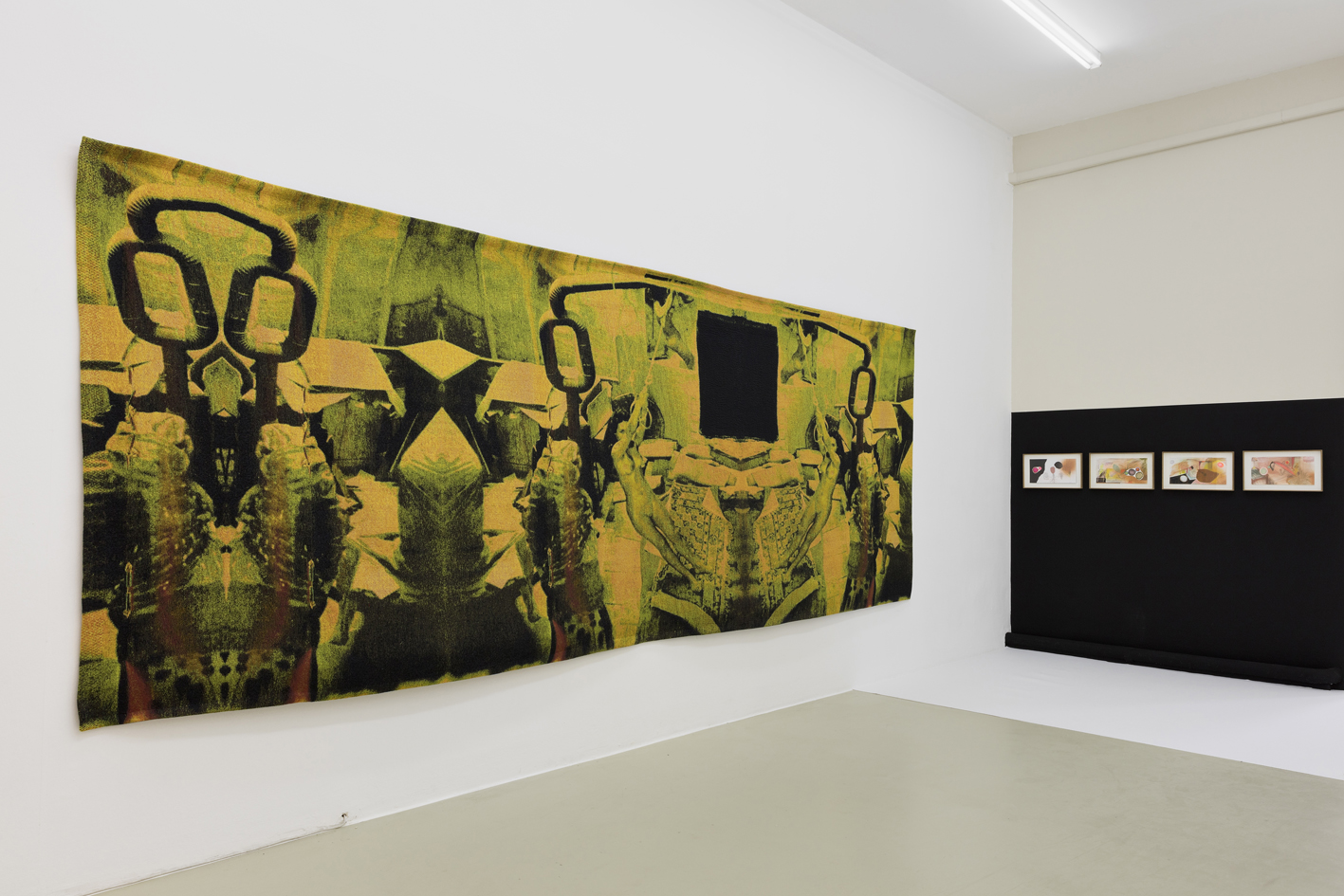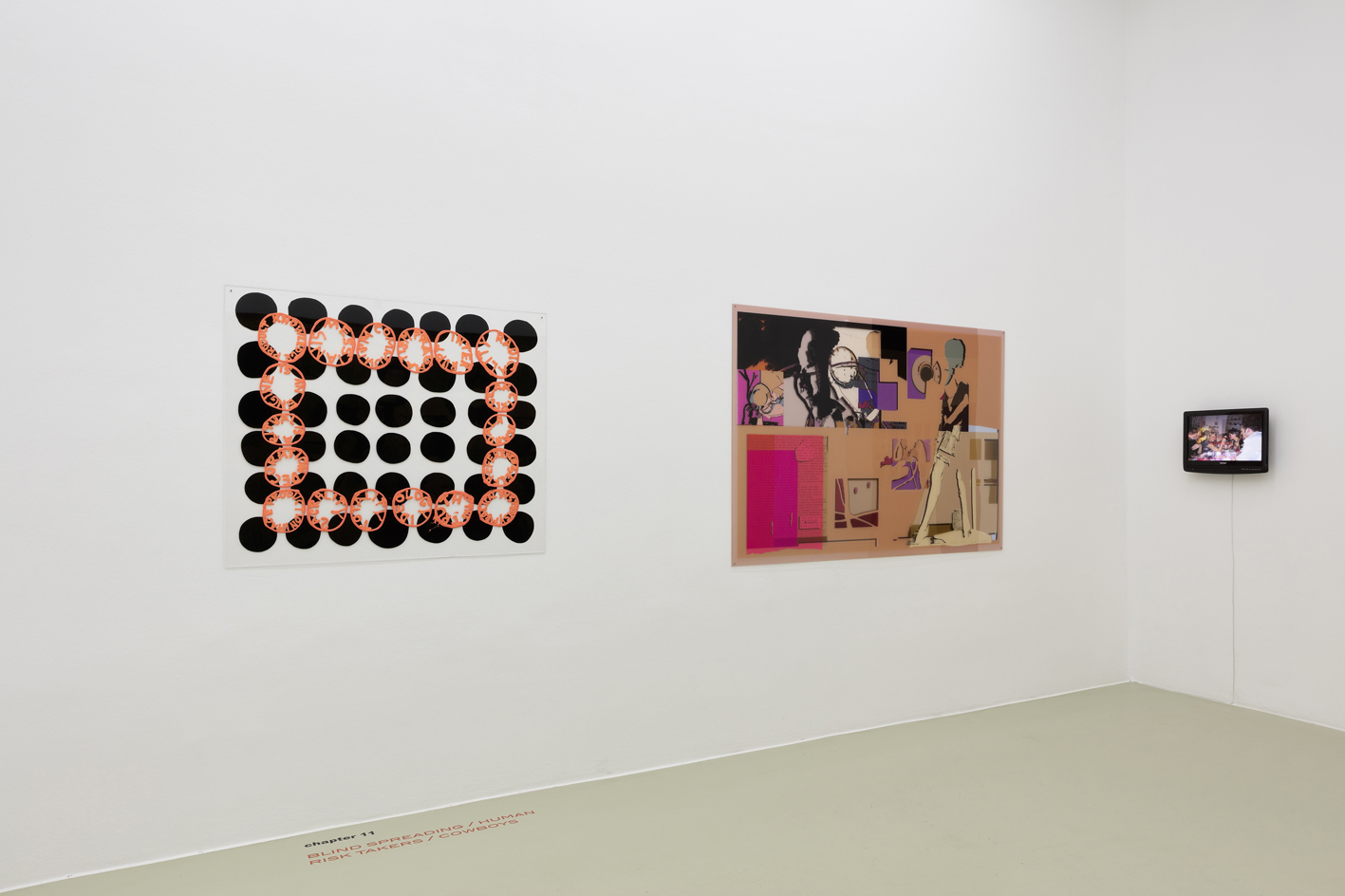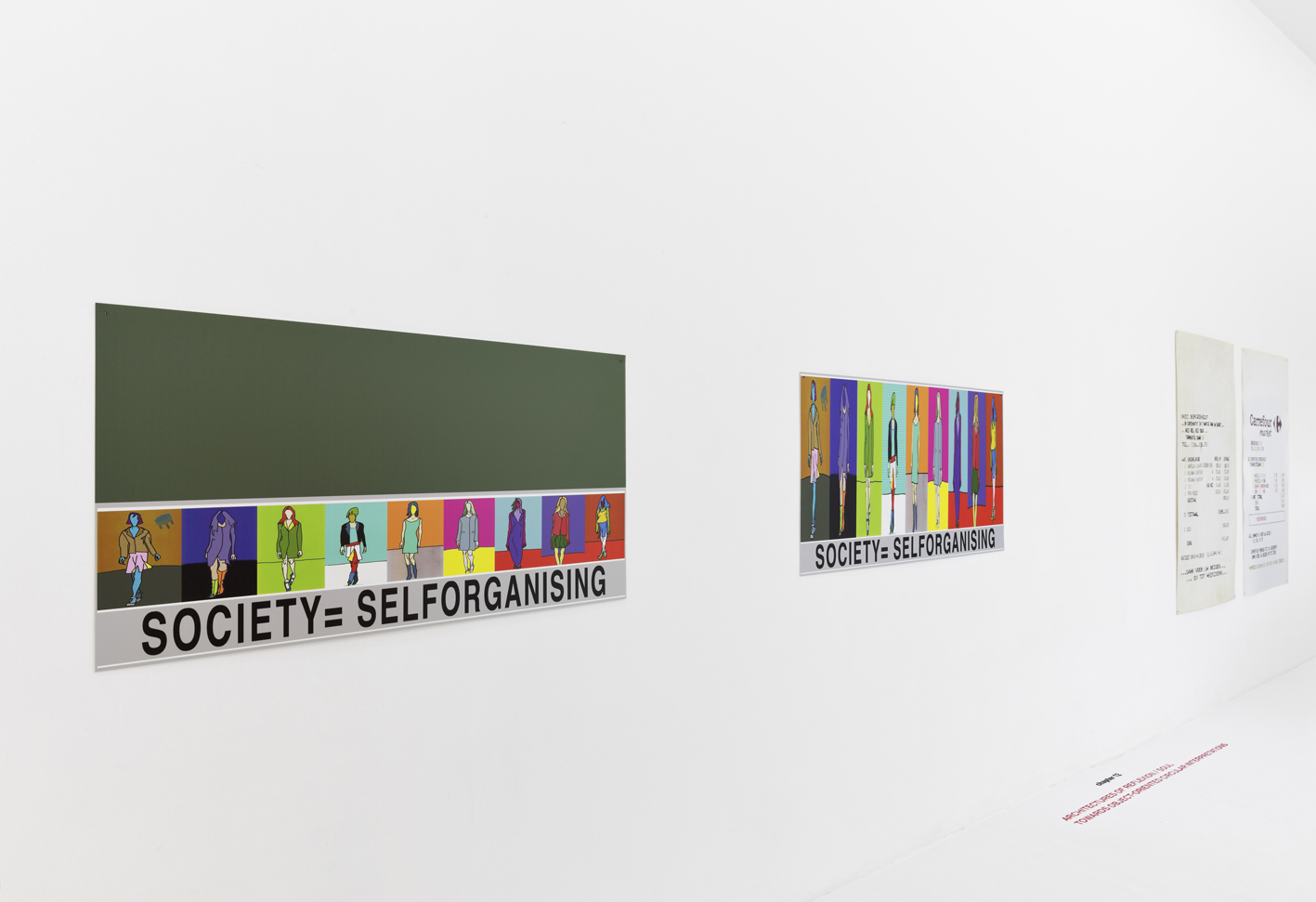 The impact of medialization, digitization, technology, science, and the imaginary worlds of artificial intelligence on our modern ego have long been a key topic in the work of performer and musician Anne-Mie Van Kerckhoven (b. 1951). Her rich multimedia oeuvre fusing introspection, complex interdisciplinary theories, ancient mysticism and new fields of research spans some 40 years of artistic production.
Anne-Mie Van Kerckhoven's work is about a human brain that was quick to internalize the pervasive complexity and absurd contradictions of the 20th century: the phenomena of film montage manipulations, indoctrination through images turned artificial collages, and phenomena of the socalled "present time" that hurt. It deals with the unconscious and the subconscious, delving into private thoughts and this very thinking's evolution as everted or visualized in the form of drawings, diagrams, altered photographs and texts. Van Kerckhoven's aesthetics have an ever-present sense of timeliness and relevance, revealing themselves to be little-known precursors to other tendencies common to art produced today: the parallel existence and combinability of analogue and digital artistic media has been a feature of her work since the early 1980s.
The Antwerp-based artist studied graphic design in the 1970s while independently exploring philosophical and scientific theories. Her oeuvre began with drawing as the primary medium – the medium she at that time most associated with the advantages of easy communication and replicability/dissemination – and expanded over the years, becoming an instrument for multimedia, spatial and cinematic representations of thoughts, emotions, and inner worlds. In the early 1980s, she began an intense collaboration with neuroscientist Luc Steels and his Artificial Intelligence Laboratory (Brussels, now Paris) creating visual languages steeped in scientific imaging: diagrams, drawn animation and text/image schemes.
Her practice is historically rooted in the countercultures of punk, feminism and the anti-academicism typical of her generation, celebrating the aesthetics of pop and trash as a vehicle for highly complex content and new intellectual and artistic structures:
"At the time I was reading de Sade and Wittgenstein simultaneously in combination with scientific journals. The explanation of my work became a second version of my work. And my own brain became the subject of my art. The impulses that led me to do things became one of my main interests. Influence, determination, destiny, social aspects, morals – everything that drives people's actions served as inspiration. I began to use images from mass media as a counterbalance to my own. I collected every magazine I could afford, and used the whole 'superficiality' to look for structures, lines and systems below the surface." (from: Anne-Mie Van Kerckhoven, Das Abstrakte ist keine sexuelle Stimulanz,1995)
Anne-Mie Van Kerckhoven's work leads from the current phenomenon of excessive introspection (omnipresent in the medium of "selfies," among others) back to the precarious state of thinking that lurks, in a sense, "below the surface" of our idealized and desired portraits. Van Kerckhoven's "futuristic" perspective from the 1970s and '80s – trashy, broken, but constantly on the lookout for future-oriented images (AMVK: They were "fantasies about the future"; re-absorption of sci-fi aesthetics from the 1960s into the 1980s) – forms an interesting relationship with the picture of the future presented in current artistic images and text worlds. The titular quote "What Would I Do in Orbit?" is material from Anne-Mie Van Kerckhoven's youth in the 1960s (image above: Brigitte Bardot on a plane ca. 1964) and her early artistic years around 1980 (=Basic), a period characterized by notions of escape, freedom and self-inquiry (The working title was appellatively: "What Would Y o u Do…", reflexive exhibition title "What Would I Do …").
This exhibition is realized in cooperation with the Museum Abteiberg (November 13, 2016 to February 26, 2017) and the M HKA Antwerp (spring 2018).
---
8 works and 6 articles (until now)
7010 views