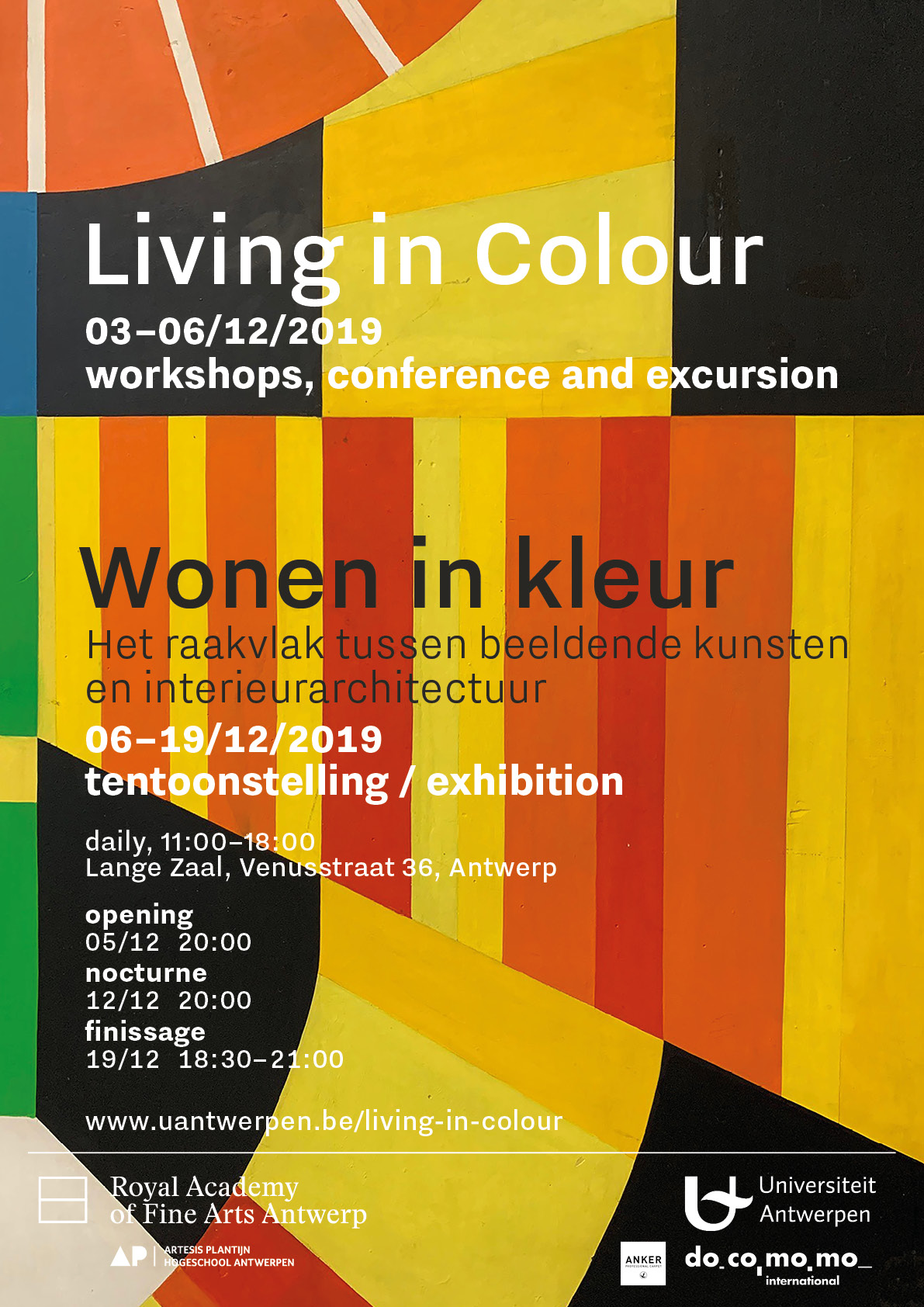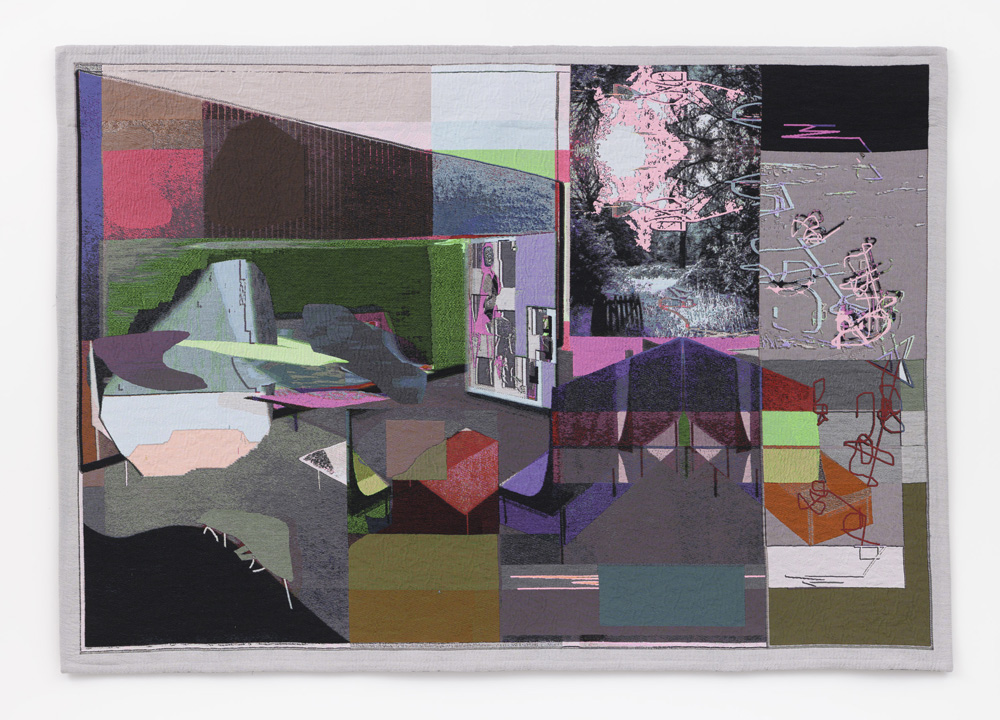 The exhibition Living in Colour. A Common Ground Between Visual Arts and Interior Architecture displays a series of interdisciplinary encounters between the visual arts and interior architecture. It pays a particular attention to the activities in Antwerp, the educations at the Royal Antwerp Academy of Fine Arts and the education of interior architecture at the National Higher Institute for Architecture and Urbanism in the period 1956 till 1979. Despite their institutional separation in 1946, both educations continued to share educators and interests. Notions of rhythm, light, materiality and colour were common grounds. Colour was – and is - an important aspect that specifically connects both disciplines. It plays therefore a chief role in this exhibition.
Dwelling and home cultures were central themes in post-war discourses on domestic interior architecture. For this reason Living in Colour focuses on domestic interiors and interior objects and exhibits work designed by artists, architects, interior architects and designers, often also teachers, such as Jozef Peeters, Jul De Roover, Camiel Van Breedam, Renaat Braem, Willy van der Meeren, Elli Kruithof, Raymond Goyvaerts, Leon Steynen, Bataille & Ibens, Julien Van Vlasselaer, Jan Dries, Anne-Mie Van Kerckhoven, Alfred Hendrickx, Willy Meysmans, Lutgard De Meyer, Jef Verheyen and Pieter De Bruyne. This exhibition presents original, iconographic material and objects from various archives and private collections.
---
Living in colour
A Common Ground Between Visual Arts and Interior Architecture
from 06 Dec 2019 to 21 Dec 2019
in De Lange Zaal, Antwerp, Belgium.
2225 views